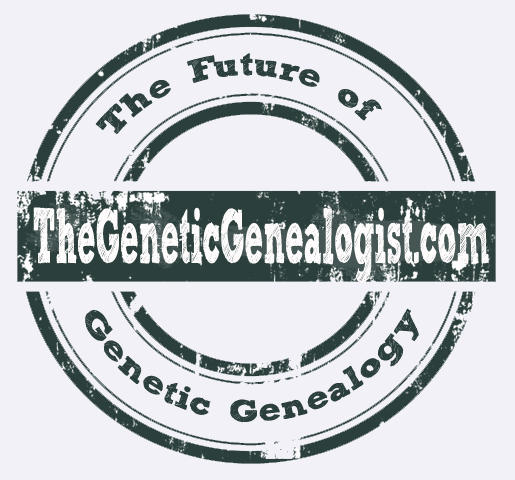 Summary: DNA from genetic cousins will be used to recreate the genomes of unknown ancestors who reside completely behind brick walls. While traditional research will often be able to provide a potential identity for the recreated genome, sometimes the individual will be known only by his or her DNA.
Into the Future!
Long-time readers of The Genetic Genealogist know that in addition to writing about the latest developments in genetic ancestry testing, I occasionally write about the future of genetic genealogy based on current trends and developments.  This is something I've been doing since at least 2007, with posts like "The Future of Genetic Genealogy" and "A Single Colon Cancer Gene Traced to 1630 – The Future of Genetic Genealogy?"
In a recent post entitled "The Science Fiction Future of Genetic Genealogy," I made some of my boldest predictions, including that – armed with massive databases – testing companies will be able recreate ancestors' genomes … Click to read more!