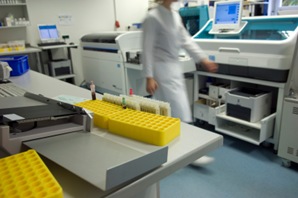 The Virginia Commonwealth University Life Science Center has released the results of the VCU Life Sciences Survey and I thought I'd share some of the interesting results.
The most surprising result of the survey is that 80% of surveyed adults favor making genetic testing "easily available to all who want it," similar to values in 2001 and 2004.  Don't tell this to the New York and California Departments of Health!
The Benefits Outweigh the Risks
54% of adults believe that the benefits of genetic testing outweigh the risks, while 25% believe that the risks outweigh the benefits.  It's interesting to see the education breakdown of this question.  44% of people with a high school degree or less believe that benefits outweigh risks, … Click to read more!