Last month I wrote "Unlocking the Genealogical Secrets of the X Chromosome" and posted a few charts that show the inheritance of the X-chromosome through 8 generations.  I thought these charts might be helpful since inheritance of the X-chromosome can be difficult to understand without seeing it.
New Chart with Ahnentafel Numbers
Since posting the article, two new charts have been created using the originals.  I made one, and the other was made by Rodney Jewett (who gave me permission to re-post the chart here) and posted at dna-forums.org.
Mr. Jewett added the Ahnentafel numbers of contributing X-chromosome ancestors to the chart.  Using these numbers, an individual can simply create a numbered Ahnentafel report to identify X-chromosome contributing ancestors using this chart: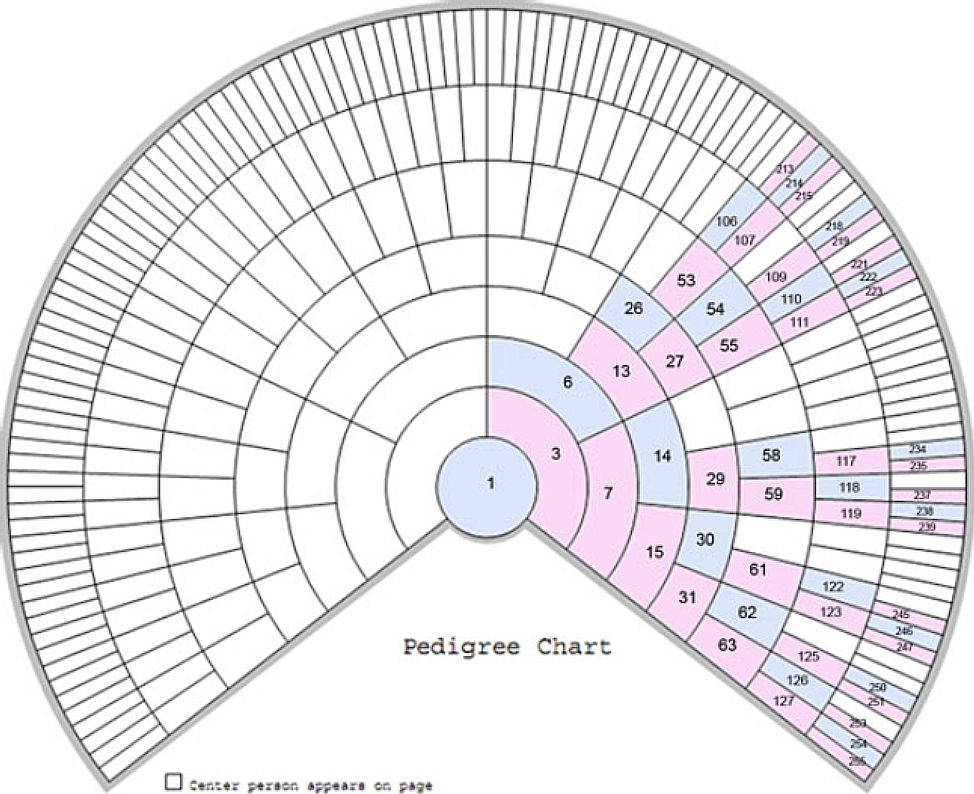 Note that Ann Turner also has a text file of … Click to read more!