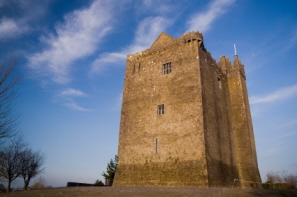 As many as 3 million men worldwide might be directly descended from a single Irish warlord named Niall of the Nine Hostages who was the High King at Tara from 379 to 405.
In February 2006, researchers at Trinity College in Dublin released a paper that studied that Y chromosome signature of men throughout Ireland. They found that 8% of men sampled had the same Y chromosome, with a cluster in the northwest where fully 21% of men carried the signature chromosome (which fell into Haplogroup R1b1c7). The article appeared in The American Journal of Human Genetics and was titled "A Y-Chromosome Signature of Hegemony in Gaelic Ireland."
The researchers looked at 17 STR markers on Irish Y chromosomes to determine the relatedness of samples they had obtained. They found that there was a strong association between the most common … Click to read more!