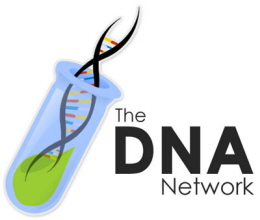 The Genetic Genealogist has been invited to be a member of the new genetics blogging group The DNA Network, founded by Rick Vidal of My Biotech Life and Hsien Lei of Eye on DNA. The group is "a network (double helix?) composed of life science enthusiasts with specialized views in areas such as genetics, biology, biotechnology, health care, and much more."
Not only is the network a great way to discover new blogs, but it is an opportunity to stay current on events and developments in the field of genetics. The following blogs are currently members of the network:

My Biotech Life
DNA Direct Talk
Epidemix
Epigenetics News
evolgen
Eye on DNA
Gene Sherpas: Personalized Medicine and You
Genomicron
henry: the human evolution news relay (genetics)
Mary Meets Dolly
Microarray and Bioinformatics
Omics! Omics!
ScienceRoll
And me, The Genetic Genealogist.
If you'd like to subscribe, the feed is available … Click to read more!