About
About The Genetic Genealogist:
The Genetic Genealogist began in February 2007 to examine the intersection of traditional genealogical techniques and modern genetic research, most commonly called "genetic genealogy" or "genetealogy." Genetic genealogists use genetics to learn more about their ancestry, or to examine the relatedness of individuals. This relatively new technology represents a powerful new technology for the genealogist's toolbox.
There are at least four types of genealogical DNA testing, including Y-chromosome, X-chromosome, mitochondrial DNA (mtDNA), and autosomal DNA testing. Each test has its own advantages and limitations.
The Genetic Genealogist also explores the latest news and developments in the related field of personal genomics. Thanks to recent advances in DNA sequencing, it will soon (1 to 5 years) be possible to sequence an individual's entire genome at an affordable price ($1,000 or less). Already, some companies offer partial genome analysis for $2,500 or less. Personal genomics is an important step in using a person's genetic sequence to gain insight into that person's propensity for disease or other inherited characteristics.
If you are interested in genetic genealogy or personal genomics, please add The Genetic Genealogist's RSS feed to your feed reader!
About The Author: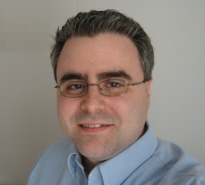 My name is Blaine Bettinger and I have been using traditional genealogical research to learn more about my ancestry for almost 20 years. With the advent of genetic genealogy I have added this new tool to my research toolbox.
I have a Ph.D. in biochemistry with a concentration in genetics and am extremely interested in the recent developments in genetic genealogy. Despite my excitement I recognize and appreciate the need for continued research and skepticism.
My own tests have revealed that my maternal lineage, which has been traced back to Honduras in the 1830′s, belongs to Haplogroup A, a Native American haplogroup. My paternal heritage, which is traced back to Germany in the 1770′s, belongs to Haplogroup R1b19c, a continental European haplogroup.
Memberships:
Interviews:
Featured on Genome Technology Online:
Featured at:
Publications:
Disclaimer and Privacy Policy:
The Genetic Genealogist is a private website funded by the author (and supplemented with minimal advertising). The information in this blog is for education and should NEVER be a substitute for advice from your personal physician.
Just like you, the Genetic Genealogist is concerned about privacy. We will never sell your personal information to anyone for any reason. If you submit your email address to subscribe to updates or leave a comment, that address will never be used for any other purpose.
We use Google Analytics (see their Privacy Policy) and Statcounter (see their Privacy Policy) to gather minimal information about user demographics.
If you have any questions about our privacy policy, please feel free to contact me via email at blaine_5@hotmail.com.